December 4, 2018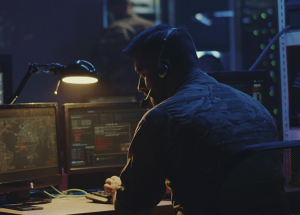 A recent rash of car thefts at the Seattle-Tacoma (SEATAC) airport highlights the importance of comprehensive surveillance detection.
While many government and private sector entities utilize surveillance detection programs (whether human or technical) to protect against terror threats or physical violence, these same techniques can be used to thwart property crimes as well.
In the SEATAC example, multiple cars were stolen from the Hertz rental lot at the airport. The thefts occurred over several months, mostly at night. Hertz security officers attempted to stop the criminals by installing floodlights and blocking the exits, but the thefts persisted. In one instance, the thieves simply rammed the security vehicle that was blocking their escape from the car lot. It also appears the car thieves were using the stolen vehicles to commit other crimes elsewhere in the area.
In a press statement, King County Sheriff's Office Sgt. Abbott noted "This is the sixth time it's happened, so they've figured out that they can get cars from this location…" Sgt. Abbott's statement is something most security professionals have heard repeatedly in these situations, namely, the perpetrators have "figured out" how to exploit a situation. This can only be achieved by either studying the target over a period of time, or utilizing an inside source. (Or both).
Hertz's response – blocking the exits and adding floodlights – is also typical of most security programs, that is, focusing almost exclusively on "hardening the perimeter" in hopes of deterring the criminals. This "Right of Boom" approach will rarely deter an adversary who's collecting intelligence on your site. He will simply adjust his ops plan accordingly…as witnessed by the fact that the car thieves continued to return to the site even after Hertz instituted new security procedures.
To truly thwart these types of criminal acts, security professionals must focus at least some of their attention on intelligence collection activities used by criminals and terrorist organizations. It is highly likely the car thieves had studied the Hertz lot from vantage points outside the facility. Understanding your Red Zones (those areas from where surveillants can study your site and are provided a good cover for action) is critical to getting Left of Boom. If this kind of situational awareness is beyond your current capabilities, then we would suggest having a professional Surveillance Assessment done of your site by someone like TrapWire. It is also highly probable that the car thieves studied the Hertz offices from inside as well – perhaps posing as customers. If so, they likely asked surveillance type questions of the employees, or focused on procedures that a normal client wouldn't.
To combat outside the perimeter surveillance, as well as the insider threat, your employees should be given regular threat/surveillance detection training to become your eyes and ears at your site. We have trained thousands of non-security professionals in the basics of surveillance detection in as little as 60-90 minutes, enabling security professionals to leverage these eyes and ears. Their baseline knowledge of their work environment is a significant advantage – if they know how to use it. Additionally, we have surveilled thousands of sites for our clients through Red Teaming exercises. One of our primary takeaways is that it is much easier to target a location with good physical security and poor awareness of their surroundings than it is to target a site with no physical security but excellent awareness. And finally, all of your suspicious activity reports should be collected and analyzed in a structured format to allow you to identify patterns indicative of potential criminal preparations.
The bottom line: Criminal activity such as the SEATAC thefts are not random or spontaneous acts. Like terrorists and sophisticated criminal organizations, common criminals plan their operations and study their targets ahead of time. By adjusting your security procedures beyond your hardened perimeters, you will afford yourself the ability to detect and thwart these crimes instead of reacting to them.